We survived another Easter holiday. We chose to stay in England this year because quite frankly the whole airport and flight thing with so many kids is enough to tip me over the edge.
We have done an enormous amount of travel in the time we've lived in the UK so our last few months here will be spent revisiting places we love, like the Lake District.
I first went there in July 2007 when Holly was three and Luca was just a newborn. We took this photo at Tarn Hows. I was breastfeeding Luca as Holly fed the ducks the custard cream biscuits she stole from the hotel.
This week we went back there and took a similar photo. What a contrast and hasn't that tree grown!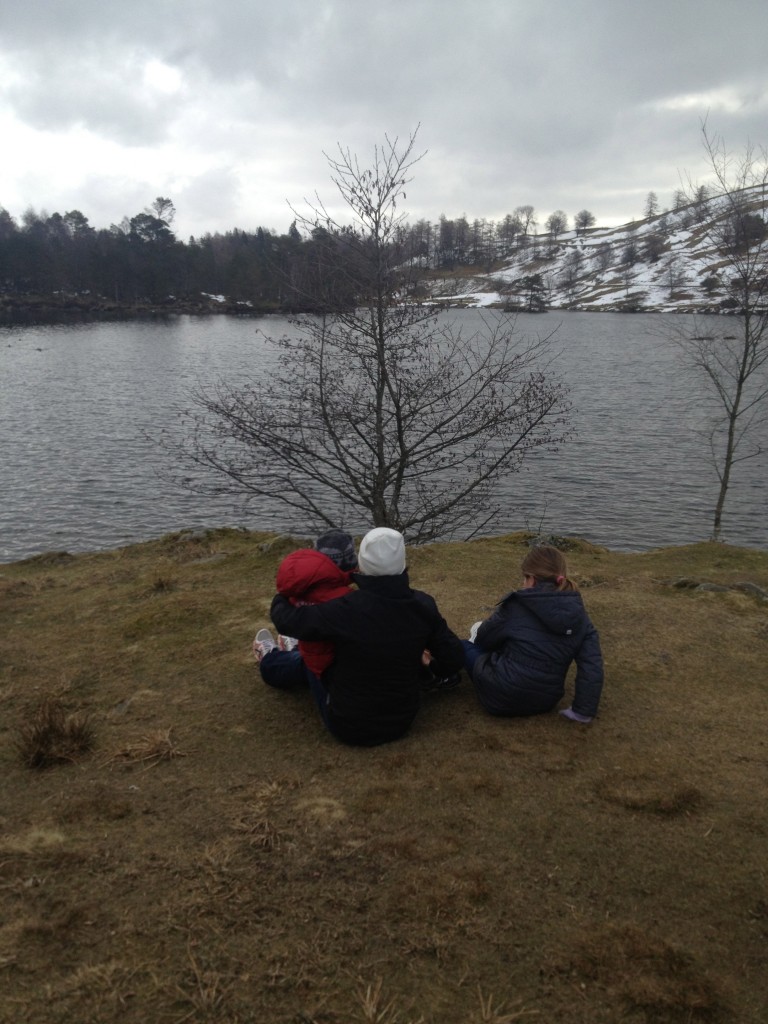 It was just colder. About 28 degrees colder. And I've had two more kids since then.
Back when the top photo was taken we were a family of four and holidays were so easy. Small car, single hotel room … little baggage, no stress.
These days we have a seven seater car with a roof storage box and we always make sure we rent a house because there aren't many hotels that do double adjoining family rooms. The house has to have a washer and dryer because we can only fit enough luggage in the car for 3 days of clothes each. Packing the car is like a genius version of tetris and the kids have an allocated bag to fit what toys they want to take and if it doesn't fit in the bag it doesn't go. Brutal aren't I?
Isn't it amazing how much can change in six short years?*
* Keep an eye out for tomorrow's post, a recap of our Easter holiday and the drama that always surrounds holidays with my family.