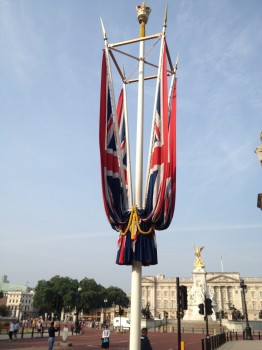 We move to Sydney on Wednesday.
There has been a shift lately. Maybe it's because London is experiencing 30+ temps and I absolutely loathe hot weather, or maybe it's because it's time to stop kicking and screaming about leaving the UK … but I feel okay about leaving now. Okayish.
I have a peace about it that I didn't have a week ago.
I've said what feels like a trillion sad goodbyes, shed gallons of tears, I've finalised last-minute move preparations, I've chosen our seats on the flight we're on and most importantly – I've got myself a new Sydney mobile phone number.
So it's time to go.
I did my last 10k race in London yesterday. The British 10k .. and it was spectacular. I really can't think of a more fitting way to end my last weekend in a city that I love more than I ever imagined I would. It ran past nearly every iconic London landmark and I loved every second of it.
I ran with one of my lovely friends who was my initial inspiration to start running in the first place (well for the first half a km anyway, she's far too quick for me!). She probably had more faith in me than I did in the beginning and I'd probably never have done my first half marathon if she hadn't urged me to enter it the same afternoon I finished my first 10k. She knows who she is. I'm going to miss her xx
I think my heart will always be in London. For the time being anyway. It's going to be a huge adjustment going to Sydney but I will learn to love it again like I love London. It's a good thing we're going back into winter though because as London sizzles, it's reminding me of what I've got in store for January and February!
I leave with Holly and Luca for Dubai on Wednesday where we'll stay for a few days until heading back to Sydney to get the house sorted and the kids ready for school. Rob, Mum, Charlie and Jude will follow a couple of weeks later.
So this will be my last blog as a Londoner. I probably won't get a chance to write again until we're settled.
See you on the other side!