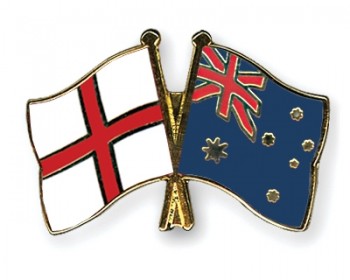 Yep I can't believe it either. In a few weeks it will be a year since we left London.
Beautiful, lovely, amazing, London. My happy place.
Then there is Sydney. Eleven months ago I'd have called it things I won't repeat but I've since made peace with my hometown and I can happily report that I now lovingly call Sydney home again.
I owe London so much. A city that changed me, that helped me shed the layers of Stephanie that needed to go, the place where I found my experience of true happiness.
Returning to Sydney was really hard. I've tried not to write much about it for fear of judgement as it's hard for others to understand expat life and returning home if you haven't done it. I arrived back here feeling very un-Australian and with almost zero patriotism for my homeland at all. Harsh isn't it?
I now realise that those initial feelings for Sydney were really a reflection of myself when I left for London all those years ago. Lost, unhappy and broken. London was mine and Rob's opportunity to change all that but a bi-product of that was a whole lot of resentment for Australia, Sydney in particular.
I'm not sure when it all changed. In the weeks after our return EVERYTHING about Australia irritated me. The heat, the insects, the accent, the cost of raspberries, that public transport is crap, that the footpath near my kid's school was non-existent, the psycho drivers, it's location – what? 25 hours to Paris, I used to catch the train there. I hated the sqwark of the birds, all the hills I now have to run up, internet shopping takes a week or two, no Waitrose, did I mention the heat? … everything just pissed me off.
All seriously important and life changing things in that list aren't there?
Over the months I got used to these things. I became a psycho driver too, I learnt to use running up hills to my advantage, I don't even notice the lack of footpath anymore, who cares about Paris I have Narrawallee Beach, I gave up on internet shopping, I bought a Thermomix so now awesome Waitrose ready-made food is a thing of the past ..
But not the heat. I still hate the heat. Thankfully it's winter now, week two. I'm already stressing about its end nearing and the arrival of summer (we don't do spring, we launch straight into the furnace from here). The cost of raspberries still bothers me too.
That saying .. 'don't sweat the small stuff'? Well I was stressing the small stuff and realised it was stupid, so I stopped and the light started shining in.
I've reconnected with some of my old friends and made new friends, friends who I've met through the things that are now important to me – running, writing, Crossfit, Holly's netball, school.
My fitness has taken off. I ran a marathon! I have a pretty decent online presence with my running. I'm a part of Operation Move – an amazing online fitness website that inspires women to get moving. My blog has grown and I'm about to have my story printed in a national women's running magazine which I'm hoping will lead to other great things.
My children are deliriously happy in their new schools. They have made friends and although they miss London too, things are wonderful for them here. We have a bigger house and more space and they are now enjoying a similar childhood to mine and Rob's. How can I not take some of their happiness as my own? It's impossible. To sit here and say that I'm not happy when my children are would be ungrateful and silly.
I now have the things that I was pining for so badly after I left London .. and more.
So how can I look at all the above things and not love the city that they all happened in? How could I ever not love a country that has given me such wonderful friendships and opportunities?
I can't.
I've let go of the past. Of my previous life in Sydney prior to 2007. My life is a billion miles away from that unhappy existence and although it shaped a part of me, that shape has been re molded by years of hard work on myself and my time spent away in the UK. Soon it will be three years since I stopped drinking, sought help with my depression and started running.
Family aside, my sobriety and running are the most important things in my life. They are what turned my life around and I am fiercely protective of them.
I don't know why it took me so long to realise that cities are cities. It's what you take with you to them that makes them great.