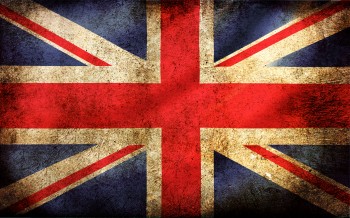 So it's definite. We are moving back to Sydney in August.
I am gutted. To say the least.
Not because I don't like Sydney, I love Sydney. But because I love London with all my heart and this goodbye is especially difficult as it's so permanent. When we left Sydney I always knew we'd be back so I've never missed it. The chances of even coming back to London for a visit in the next few years are so remote and I hate that I won't walk its magical streets for many years to come.
Its history, architecture and unbelievable museums. Summer time in the beautiful parks littered all over the city. My winter morning jogs in sub-zero temperatures along the Thames. Window shopping along the Kings Road. Seeing the snow fall on Big Ben. Catching a taxi that's actually driven by someone who speaks English. Londoners. My beautiful friends. My kids friends. WAITROSE (how will I cope?). Not having to drive anywhere. Efficient public transport. The shopping. The fashion. The shoes! ….. I could go on forever.
I never planned on falling so deeply in love with London. I feel at home here and I feel like I belong here and I am so terrified of the day I have to say goodbye to my home.
Home. Where is home? The place we were born? The place we grew up? I don't think so. Home is where your heart feels the most content at that point in your life. For me it's London but that will probably change. Who knows?
But Rob and I have always known sooner or later he'd have to be back in Sydney for work and we've had more than six amazing years here after thinking we'd only stay for two.
It's time to go.
We left Australia as a family of three and now we are a family of six. Our children don't know any life apart from English life and I don't know family life anywhere else. I think that's a huge part of it. Three of my four children were born here and we don't know life any differently.
It sucks having two places you consider to be home and it especially sucks when the one you'd rather be in doesn't have the rest your family in it. I miss my family.
However there are many positive things to being in Sydney too but this post is about me leaving London so please don't think I don't see the great things our future holds as well. I am just struggling with the finality of our six and a half years in the UK and I am going to miss it more than I can possibly describe in words.
I've tried to write this post several times and I'm not really sure what I'm trying to say. It's tricky because I don't want to offend my family and friends in Sydney by saying I don't want to come back, because it's not that. I just wish I could have all my Aussie friends and family in England with me. Even that doesn't sound right.
I'm just sad and getting used to the idea that our time here is nearly up.
I promise I'll write a blog soon about the great things that await us in Australia, but for now it's about wallowing in my own little grief.
What does 'home' mean to you?