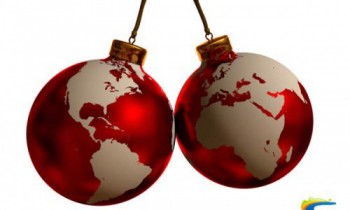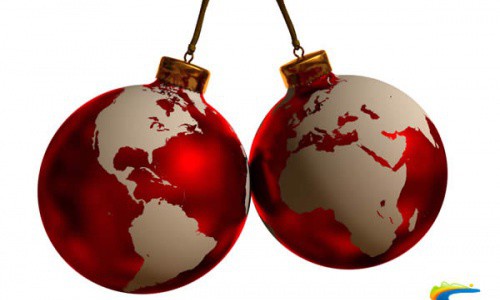 Unless you've been hiding under a rock somewhere and haven't heard, I hate hot weather. Hate it.
With.
A.
Passion.
Not ideal when you're an Australian. Even as a kid I hated hot weather and part of the joy of living in London for so long was escaping long hot Sydney summers. I didn't miss them one single bit and for me the novelty of a cool climate never wore off.
I know I'm the minority. That for some reason people love hot weather, I don't get it nor do I particularly believe it because every time a thirty five degree day rolls around all you hear are people complaining about the heat and trying to escape it.
If they all loved hot so much they wouldn't bother air-conditioning their houses and cars or having a swimming pool would they?
However, now that I know you don't actually have to put up with the heat, that you just need to move to the northern hemisphere it makes me loathe summer even more.
Especially at christmas time.
Christmas was designed for winter. Christmas conjures up images of snow falling on pine trees, people rugged up by the fire opening presents and for some reason I think of children sledding.
Let us look at the facts.
Santa does not look like he's off to a hot climate in that big fluffy coat and boots. He drives a sleigh not a jet ski and last time I checked a reindeer's natural habitat isn't arid.
Pudding is not a summer food, nor is eggnog and christmas trees are designed to survive in the snow.
So based on my highly factual findings, christmas belongs in a cold climate.
After spending the last six christmas' in Europe I miss being there even more than I normally do when it isn't christmas. I don't like hearing cicadas bleating all night when I would normally be all rugged up walking down Regent Street admiring how christmasy it all feels there, and it does feel more christmasy in London than in does in Sydney in my view.
I get the whole family thing and the importance of it around christmas regardless of where you live, but when it boils down to it, christmas feels more festive in a cold climate.
So go on, hit me with your replies. Do you think christmas feels more like christmas when it's hot or when it's cold?